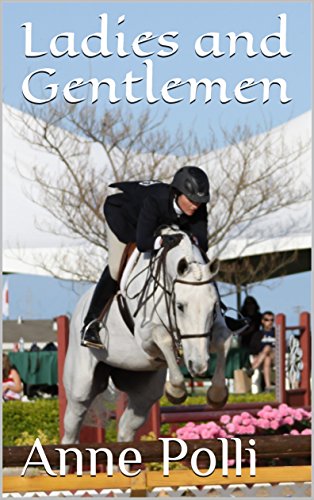 Reviews for Ladies and Gentlemen:
As I read the characters took hold and I couldn't stop reading. Written with perfect insight into the hunter/jumper horse show world with some murder and romance thrown in the mix. Perfect! – R. Goffman
Ladies and Gentlemen truly captures the eccentricities and dramas that encompass the equestrian world. The author does an amazing job of combining a little drama, mystery and romance with the truths of the modern day horse show community…..If you are looking for a good read, look no further. – Bugz, Amazon customer
Pros and Cons
Book Two in the Silver Shores Series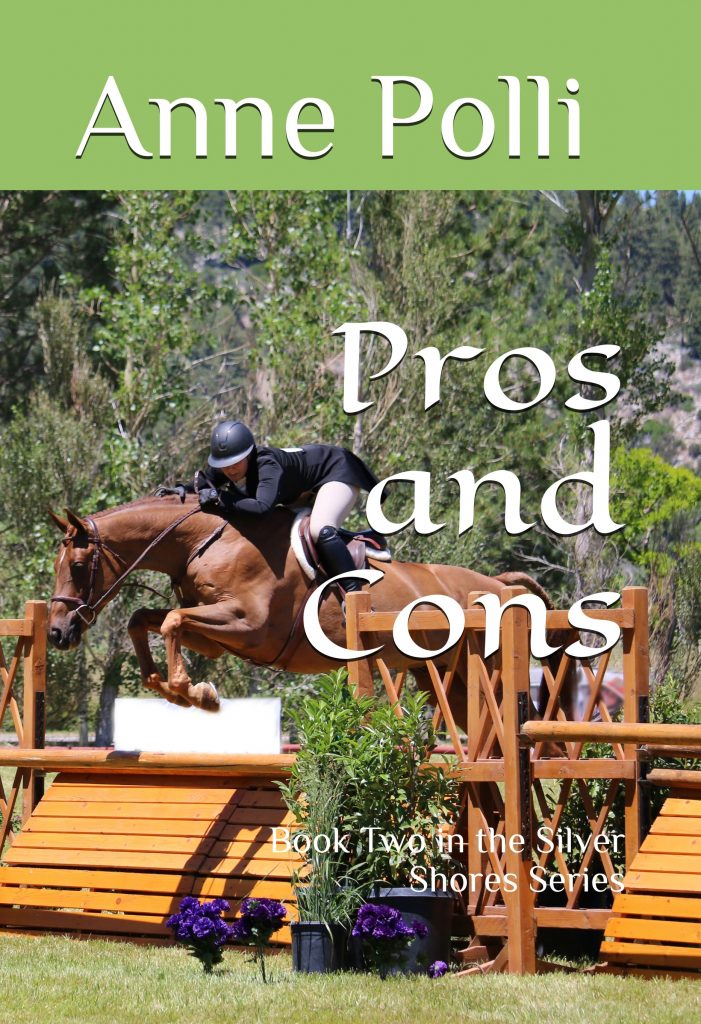 Reviews for Pros and Cons:
I really enjoyed this book. Having participated in the horse show scene from both the front and back, it all rings true. That alone would have made it a winner for me. but the characters were likeable (or unlikeable as the case may be), and even if the main characters life may be slightly like a fairy tale, it's a great escapist read. – Suzanne
I really enjoyed this second book from the author, very good read. I am an equestrian so I really related but also thought a non-equestrian would understand and enjoy reading about our sport. – Diana A.
Girls and Boys
Book Three in the Silver Shores Series
Reviews for Girls and Boys:
I really enjoyed this book…Much in the same vein of Alexander McCall Smith, Anne Polli has created a cast of quirky, loveable characters that draw you into a world all their own, and even though there is a darker storyline here, Polli balances that darkness with the charm of those same, well-drawn, compassionate characters. – XOXOX, Amazon customer
As much as I enjoyed Anne's first two books, I think this is her best one yet! She beautifully captures the nuances of the horse show world and adds an intriguing mystery. She is a master of bringing her characters to life . -Connie
Right and Wrong
Book Four in the Silver Shores Series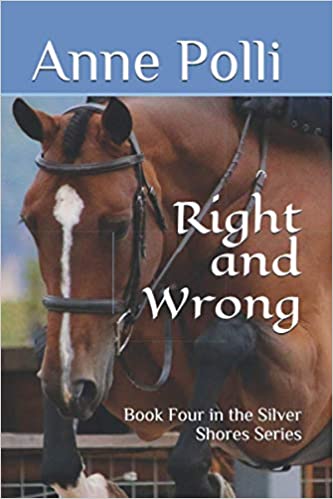 Reviews for Right and Wrong:
A brilliantly written book about a very sensitive subject, along with the characters I have grown to love. I hope there will be further books in the Silver Shores Series, as I could not put these books down. – Marls, Australia